Posts Tagged 'Homemade Bread'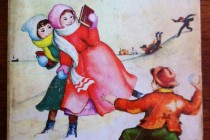 Last month, I decided I wanted to read for fun again. NO books on food, not directly anyway, and no books on politics or anthropology or sociology, no biographies and no Shakespeare either. Just fluffy easy reading. I was at my local library and found myself at the book sale section where they have a little metal box with a slot for money along with a price list for the books on the shelf. I'm a sucker for library book sales. I skipped the heavy subjects and came upon the section for 'Young Readers' and came across this..
Read more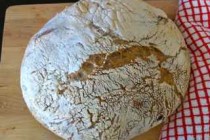 Call me Prairie Girl but I love the idea of making your own bread. I'm not a talented girl, I can't dance or sing well, I don't know how to ride a bike and swimming is still a new skill for me, but darn it, I bake good bread. Even my mistake breads are tasty.
Read more