Posts Tagged 'Rainbow Grocery Cooperative'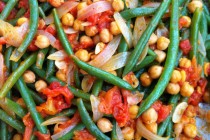 Just recently I began a new job as a private chef for some friends of mine. They wanted vegetarian meals because vegetables were lacking in their current meat and starch diet. While I wasn't looking for a private chef opportunity, I agreed because I happen to like my friends and they have a little boy that plays with my son. In short, I care about this family and I relished the idea of preparing them healthy dinners a few times a week. I am not a strict vegetarian but for health reasons, I try to eat like one a majority of the time.
Read more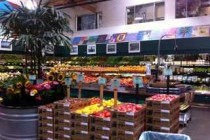 When I moved to San Francisco in the early 2000′s from San Jose, it was to be close to culinary school. It didn't hurt that San Francisco was one of my favorite places to visit already, but I never thought about living there. So you can understand the culture shock that happened when we moved into our tiny, narrow flat in the South of Market area. It was a bit rough and still a bit industrial rather than neighborhoody. We didn't have a guaranteed parking area and there were more homeless people and crack pipes than I cared to have near my home. It was definitely not the suburbs anymore!
Read more