Posts Tagged 'mirepoix'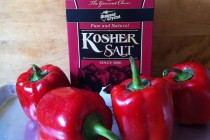 I don't know if it's because I'm Filipino that I love condiments so much. I remember as a child setting the table for meals and getting out the bottles of condiments that my parents prefer and setting it by their places. For my father: Kikkoman soy sauce and Worcestershire sauce, for my mother: Tabasco and fish sauce. It was from my parents that I learned to adjust the seasonings of my food with various sauces. So I guess it stands to reason that our refrigerator looks like the condiment aisle of a grocery store.
Read more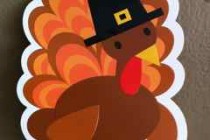 The Halloween decorations have been put away and we found a new hiding place for the leftover Halloween candy. We've now brought out the decorative Thanksgiving foliage and the baby-geek's cartoon turkey from last year. That can only mean one thing- Thanksgiving is almost here. I LOVE Thanksgiving because it's one of the last pure holidays we have. It's about giving thanks and breaking bread with your loved ones, although the retail establishment seems to be working hard to remind us that Thanksgiving is merely a precursor, a holiday dress rehearsal to (whispering) Christmas. Shhh. Not too loud.
Read more