Fast Food Nation: The Dark Side of the American Meal by Eric Schlosser
This was THE book that turned me into a more conscientious cook and eater. I read this 12 years ago and it really did change my life and modify a lot of my food habits. I still love fast food, but I haven't eaten at a McDonald's since. But I've always been an In-and-Out Burger person anyway!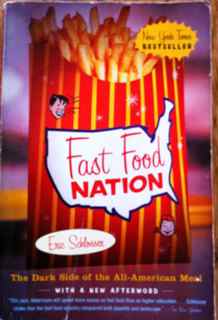 Omnivore's Dilemma by Michael Pollan
I do believe that every thinking, eating human being should read this book. It's quite thought-provoking, especially for people who care about the food they eat.
Kitchen Confidential by Anthony Bourdain
If you want to know the mind of a cook, this is the book to read. I re-read this book ever so often and am always impressed with how accurately Bourdain describes not just the world of a busy restaurant, but also the way a cook thinks and feels. It's sometimes funny, sometimes painful and always honest.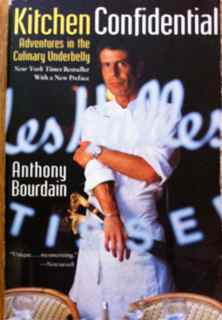 The Nasty Bits by Anthony Bourdain
Another tome by Bourdain about the many sides of the food world, from his perspective.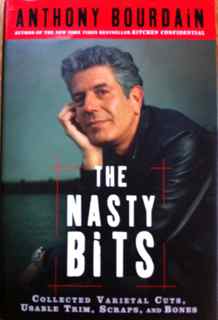 Salt: A World History by Mark Kurlansky
Did you know that salt is the only mineral we consume? We take this very important ingredient for granted but this thick volume details the history of salt through the ages, from coveted spice to ubiquitous pantry staple.
Cod- A Biography of the Fish that Changed the World by Mark Kurlansky
Another single ingredient 'biography' of a fish that launched wars and revolutions. It's also a book that brings up the very present topic of overfishing. Fascinating and a surprisingly quick read.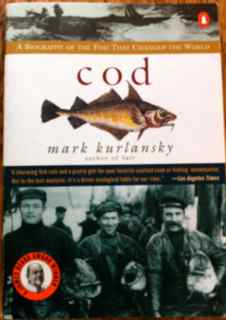 Guns, Germs and Steel by Jared Diamond
I am first and foremost, a Geek not just of Food. So it's no surprise that I really loved this book. The subtitle of the book says it best: The Fates of Human Societies. The book explains how humans can be divided into two categories, the Conquered and the Conquerors. Jared Diamon details the history of the ancient civilizations and the reasons for their rise or fall. Not to spoil it for you, but the title gives you a hint- the societies that had access to guns and steel ruled the societies that did not. And believe it or not, the foundation of a society had much to do with agriculture. See, it is related to food in a roundabout way.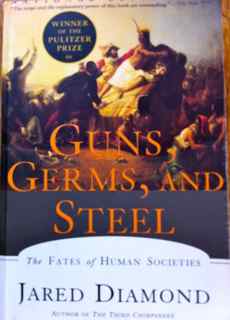 I was attracted to this book because of its rather verbose subtitle "An amateur's adventures as kitchen slave, line cook, pasta-maker and apprentice…" That was enough for me. As a former kitchen slave and line cook myself, I was fascinated with Bill Buford's take on the kitchen world as a relative kitchen neophyte. If you ever wonder what it's like to be a regular person suddenly thrust into a busy restaurant kitchen, this book is for you.